The Red River Nordic Ski & Biathlon Club thanks Mountain Equipment Co-op for generously providing prize packages for the Wednesday Night Race Series. We thank Winnipeg store Manager Ken Berg and Outreach and Learning Coordinator Alisa Birnie for supporting our sport.
We are pleased to announce that Mountain Equipment Coop will once again provide prizes for all category winners. New this year, MEC will also be providing a participation award. Each time an athlete participates, as well as each time a volunteer helps out, they will receive a coupon for a draw for a $100 gift card at the end of the season.
This is a fun, participation focused race series for skiers of all experience levels. All races take place at the Windsor Park Nordic Centre each Wednesday night at 7:30 from December to March (snow permitting).
Does your school have a ski program? Check out the CCSAM Events Calendar to find out which Wednesdays are designated as Schools Races.
For 2018-19, the Wednesday Night Race Series is organized by Ron Pelletier and the Red River Nordic Ski Club in cooperation with the Windsor Park Nordic Centre.
Race format varies weekly.
The Free and Classic races will usually have 15-second interval single starts, although this may be changed to dual starts or a mass start depending on factors such as weather or number of skiers.
Race categories – for the 2018-19 season.
Event Cancellation Policy – The decision to cancel a race due to weather will be painstakingly made prior to 4:00 PM on Wednesday. It will be conveyed to the staff at the Windsor Park Nordic Centre 204-253-9236.
How to Register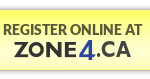 Register online by 9:00 PM Tuesday each week.
You must register online. No on site registration accepted.
Registered skiers must pick up their bib by 7:00 PM, at Windsor Park or their names will be removed from the start list.
Announcements, course description and questions/answers are at 7:00 p.m. in the clubhouse.
Cost: $6.00 Payment must be made online at time of registration.
Pre-register for the entire series and save 30%!
Skiers must have a Windsor Park Nordic Centre trail pass.
Race starts at 7:30 PM.
Volunteers are needed to have a successful race series. Please encourage your friends and family to help us. No experience is necessary — just warm clothing! On-the-job training will be provided to volunteer officials.
Contact Ron Pelletier skinnyskis@me.com for more info or just approach the race organizers on Wednesday Night.
---