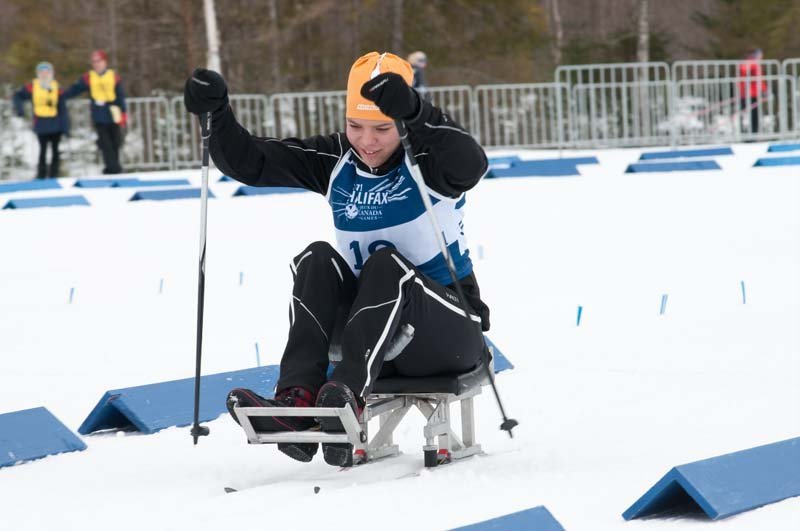 Adaptive Skiing or Para-Nordic is for individuals of all ages and abilities who have physical impairments requiring the use of modified cross country ski equipment and facilities.
CCSAM is committed to developing and delivering programs for skiers of all abilities, and we are working to engage volunteers and secure funding sources to establish and sustain programs that make cross country skiing accessible to everyone.
Current Programs & Equipment
Kenora Nordic & Biathlon Club (Mt. Evergreen, Kenora) has sit skis that can be used by individuals with reduced lower limb mobility. Contact KNTA for more information.
Windsor Park Nordic Centre coordinates a ski program for the visually impaired through a partnership with the Manitoba Blind Sport Association. The program runs Sunday @ 2pm starting in mid January. Contact MBSA to register.
CCSAM is looking for a fully accessible indoor facility, with ski trails (potentially or currently) to become the home for adaptive skiing (sit skis) in Winnipeg.
Volunteers Needed!
To find out more about how you can get involved please contact the CCSAM office.