SaskMan Cup & Manitoba Provincial Championships
(MB Cup #4 & #5)
February 8, 9 & 10, 2013
Birch Ski Area
Hosted by: Red River Nordic Ski & Biathlon Club & Birch Mountain Sports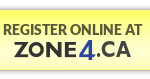 Register on by February 1st, 2013 MIDNIGHT
No late registrations!
---
Update Dec 27, 2012:
Added Citizen Ski Challenge 5K distance both days (for the recreationally inclined).

The Pee Wees are now $20 per day or $40 for both days.
Juvenile to Masters are now $45 per day or $80 for both days.
Junior Girls are racing 15K on Sunday. Junior Boys/Girls are racing 10K both days.
Masters are now racing 10K on Saturday & 15K on Sunday.
Update Jan 5, 2013:
GORP Clean Energy Bar & Organic Meadow added as sponsors.
Morden Motor Inn added to accommodations list.